MITERA HOSPITAL, ATHENS GREECE
Event Topic:
Joint Preservation in Orthopaedics
Accredited by the Greek Medical Society
Dear colleagues and friends, 
Treatment of tissue and articular cartilage lesions remains a challenge for the practicing orthopaedic surgeon. A wide range of options are currently practiced, ranging from conservative measures to various types of operations and, recently, use of growth factors and emerging gene therapy techniques. Also a great number of operative options are available from simple arthroscopic interventions, marrow tapping techniques, osteochondral auto/allo-grafting to cell-based techniques. At present, autologous cell therapies, growth factor techniques, stem cells and biomaterials offer more promising avenues of research to find clinical answers. 
The basic idea, to adjust treatment to the individual patient, and to repair related and/or contributing problems before or with the final treatment, due to the multifactorial aetiology of these lesion modalities, should be considered under strong scientific evidence and innovative techniques well documented and explained. 
The Athens Summit, organized by the Regenerative Medicine Orthopaedic Society, comes to bridge the gap between the theory and practice of all the above, with state of the art lectures, round tables and procedures, and through the collaboration of World, European and International scientific societies, creating the first consensus approach to these techniques and applications. Guidelines and state approval policies, ethics and rehabilitation are also, a significant part of this event, aiming for contributing to the new era of regenerative medicine in orthopaedics, tissue reconstruction and joint preservation. 
We expect to meet you all, discuss ideas and scientific projects, explore different therapeutic pathways and share knowledge, with ultimate goal being REGENERATING HOPE-EVOLUTING MOTION.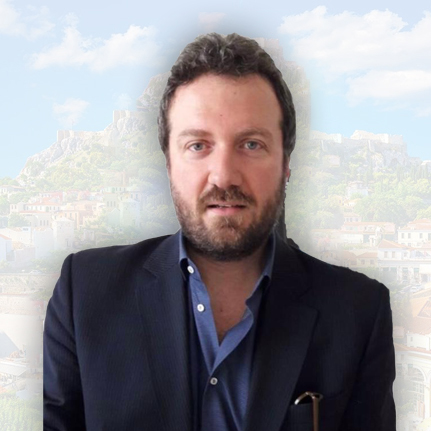 Ass. Prof. Georgios Skarpas
President RMOS Athens Summit 2022
Prof. Dr. Tahsin Beyzadeoglu
President Global Regenerative Academy
Prof. Panagiotis Skandalakis
Honorary President RMOS Summit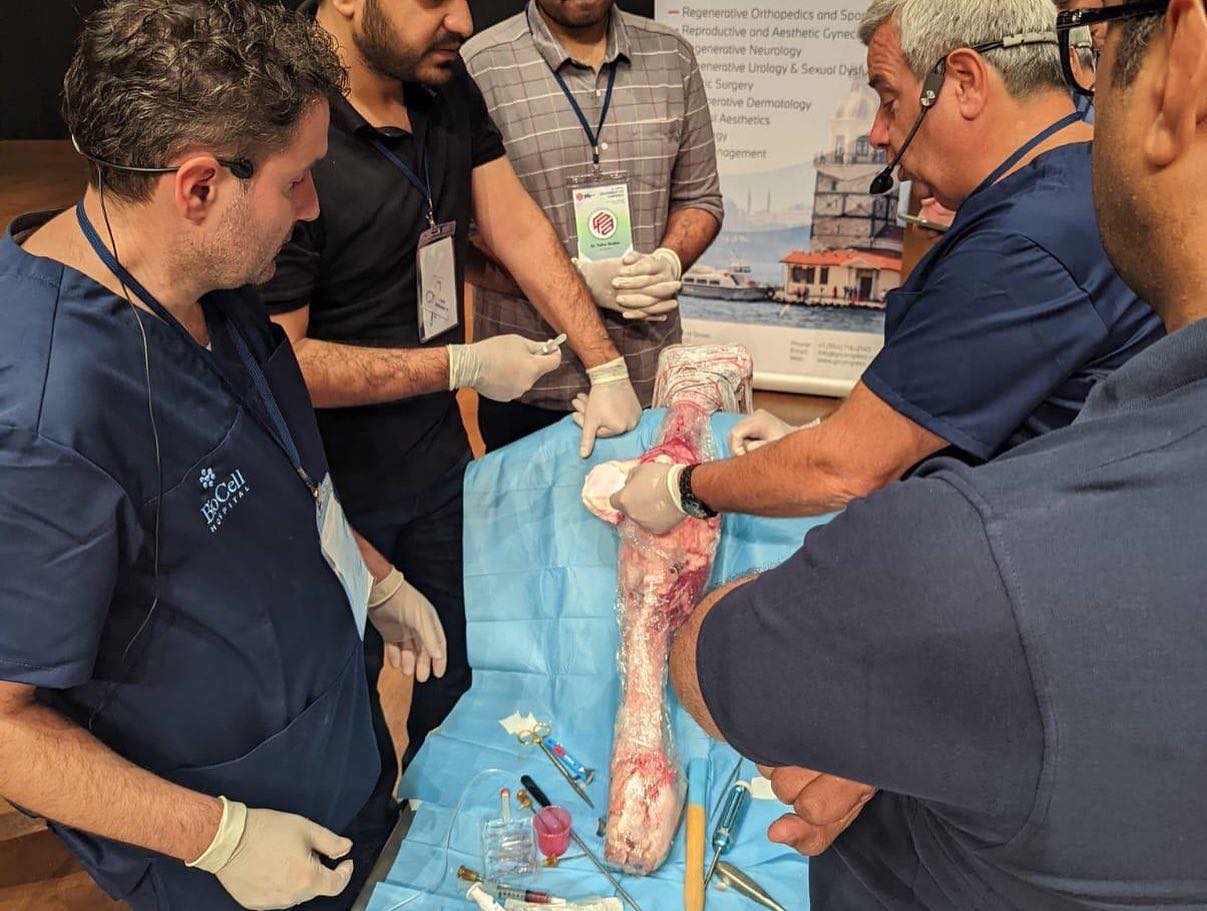 JOINT PRESERVATION WORKSHOPS
RMOS Scientific Board Members
Thursday 1/12/2022 - Day 1
17:30 - 18:00

Registrations-Welcome

18:00 - 19:00

Opening Ceremony

RMOS principles and goals


Prof. Tahsin Beyzadeoglu, Ass. Prof. George Skarpas

Board Presentation


Prof. Peha Tandogan, Prof. Stefano Zanasi, Prof. Alan Ivkovic, Dr. Fabio Sciarretta, Dr. Dzihan Abazovic, Dr. Rowan Paul

19:00 - 20:30

Orthobiologics in Clinical Practice: The Scientific Societies view

ESSKA Focus Group in PRP


Dr. Lior Laver

ICRS approach to stem cells: "Update on stem cells and chondrocytes in cartilage regeneration"


Dr. Lucienne Vonk

SICOT in Regenerative Medicine: "Focus on Clinical Application of various orthobiologic cells"


Dr. Fabio Sciarretta

TOBI the U.S. aspect: "Principles of the use of bone Marrow for Regenerative Therapies"


Dr. Rowan Paul

20:30

Board and invited faculty dinner
9:30-11:30

From Basic Science to Clinical Practice (5 Speakers-20 min talks/15 min discussion)


Moderators: Prof. T. Beyzadeoglu, Ass. Prof. G. Skarpas
Comments: Dr. D. Koulalis, Dr. C. Papageorgiou

"Nose2Knee - From bench to bed"


Prof. Alan Ivkovic

What is Progenitor cell and its clinical relevance


Prof. Manish Khanna

Clinical efficacy of SVF plus PRP injection for knee osteoarthritis


Ass. Prof. Trifon Totlis

The role of orthobiologics in the bone marrow lesions associated with osteoarthritis


Prof. Reha Tandogan

Cartilage repair in simple, complex and kissing lesions: from ACT to combined MSCS


Prof. Stefano Zanasi


11:30-12:00

Coffee Break

12:00-14:00

Live Surgeries performed by Prof. Beyzadeoglu, Prof. Tandogan, Prof. Sciarretta, Prof. Skarpas

14:00-15:00

Lunch Break

15:00-17:00

Cartilage Regeneration-Current concepts and trends


Moderators: Prof. A. Georgoulis, Dr. S. Plessas
Comments: TBA

Single step autologous scaffold for biologic cartilage repair


Dr. Dzihan Abazovic

TBA


Prof. T. Beyzadeoglu

TBA


Ass. Prof. G. Skarpas

Scaffolds and Cells for Cartilage Regeneration


Dr. Michael Iosifidis

From ACI to stem cells: Evolution or necessity?


Dr. S. Alevrogiannis

17:00-19:00

Orthobiologics in Sports Medicine


Moderators: Prof. P. Papadopoulos, Asc. Prof. E. Chronopoulos
Comments: Dr. E. Antonogiannakis, Dr. K. Intzoglou

Orthobiologics in ACL and meniscal Reconstruction


Dr. P. Kouloumentas

Orthobiologics in meniscus tears


Dr. V. Chouliaras

Regen Med applications in Elite Athletes


Dr. Ch. Theos

Injectable orthobiologics in high performance athletes


Dr. G. Basdekis

Augmenting the treatment of RC tears in athletes with orthobiologics


Dr. E. Brillakis

19:00-19:30

Case Studies


Moderators: Prof. I. Gliatis, Dr. M. Savvidis
Comments: TBA

ALL+ACL+MENISCUS/ORTHOBIOLOGICS


Dr. Boutsiadis

PCL-/ORTHOBIOLOGICS


TBA

BANKART/ORTHOBIOLOGICS


Dr. Panagopoulos

19:30-20:00

Honorary Lecture: From anatomy to AI in surgery


Prof. P. Skaldalakis
Saturday 3/12/2022 - Day 3
10:00-12:00

Injectable options/solutions in Regenerative Medicine


Moderators: Dr. M. Tzorbakis, Dr. K. Dretakis
Comments: TBA

Shoulder lesions


Dr. G. Avramidis

Knee lesions


Dr. A. Apostolopoulos

Hip Lesions


Dr. D. Kostopoulos

Ankle Lesions


Dr. E. Evangellou

Elbow, wrist


TBA

12:00-12:30

Coffee Break

12:30-14:30

Rehabilitation following Regenerative Procedures


Moderators: Prof. El. Tsepis, Dr. G. Vissarakis
Comments: Prof. V. Billis, Dr. S. Alevrogiannis

General Concepts in Rehabilitation after regen med Procedures


Prof. K. Fousekis

Rehab after Knee treatments


N. Veronis

Rehab after Shoulder treatments


V. Rizos

Rehab after Hip traetments


Ch. Vafeiadi

Rehab after Ankle joint treatments


S. Heliadis

14:30-15:00

Case Studies


Moderators: Prof. T. Beyzadeoglu, Prof. R. Tandogan
Comments: TBA

TBA

TBA

TBA

15:00-15:30

Lunch Break

15:30

Closing Ceremony-Remarks-Discussion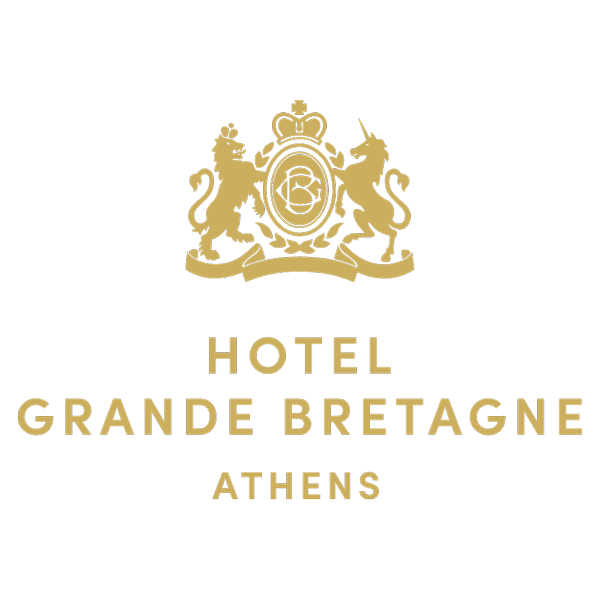 Hotel Grande Bretagne, a Luxury Collection Hotel, Athens