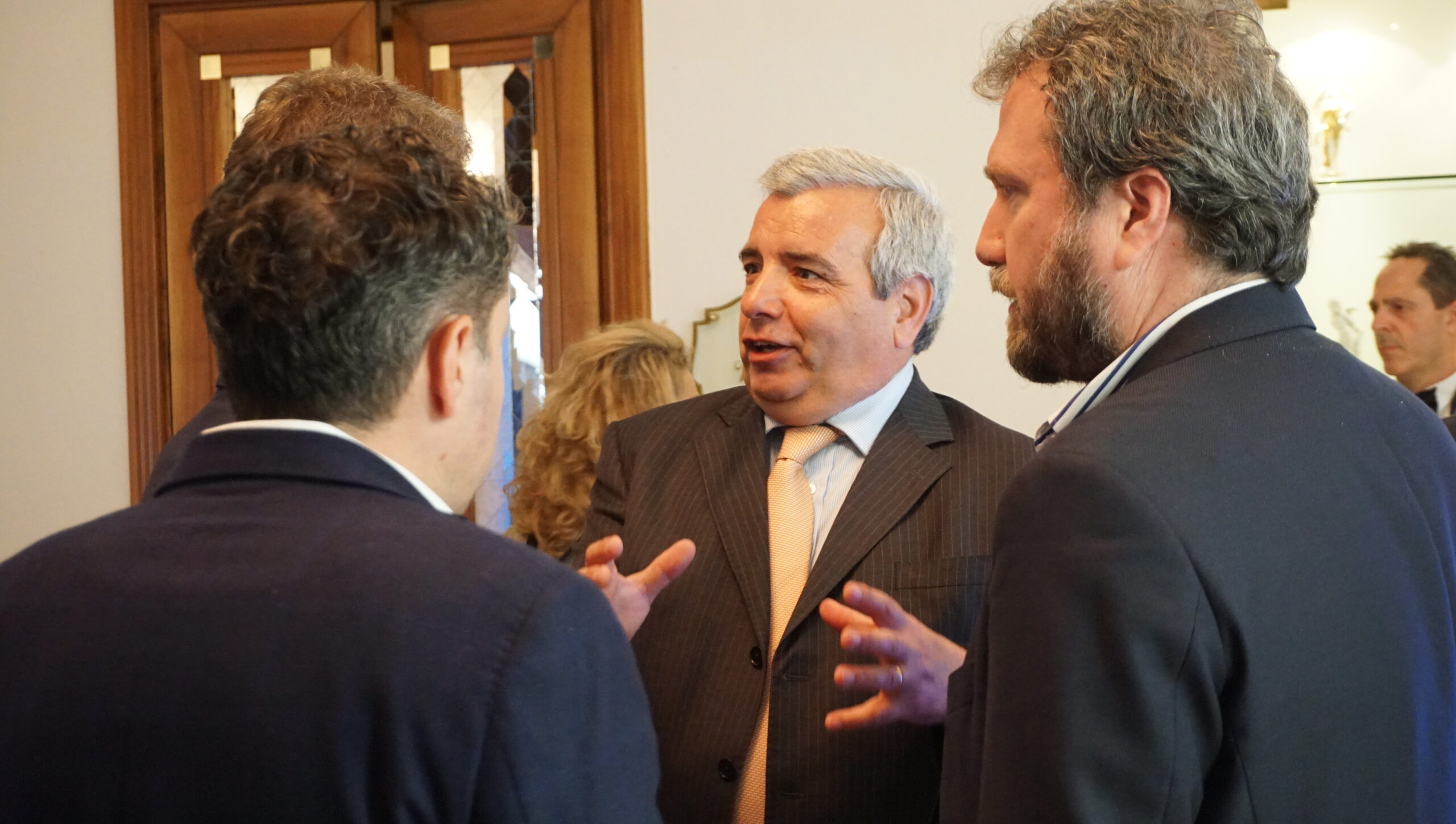 In the field of orthopaedics, progress is driven by the relentless pursuit of innovative and effective treatments. This ethos led two visionary professionals, Prof. Tahsin Beyzadeoglu and Ass. Prof. George Skarpas, to a realization: there was a growing, untapped potential at the intersection of orthopaedics and regenerative medicine. They believed in the transformative power of this field, foreseeing a future where regenerative therapies could revolutionize the care for patients with musculoskeletal conditions.
Motivated by this vision and the urgency to make it a reality, they set out to form a society that would unite like-minded professionals around this cause. Thus, in September 2022, the Regenerative Medicine Orthopaedic Society (RMOS) was born.
Starting as a humble gathering of dedicated professionals, the society was met with enthusiastic support from orthopaedic surgeons, researchers, and other healthcare professionals who shared the same belief in the potential of regenerative medicine. The founders' passionate advocacy and the founding members' diverse expertise served as the bedrock for the society's rapid growth.
The first significant milestone of RMOS came with the organization of the inaugural RMOS Summit in December 2022 in Athens, Greece, spearheaded by Ass. Prof. George Skarpas. The event served as a testament to the society's vision, bringing together professionals from around the world to share insights, present research, and foster collaborations in the field of regenerative medicine and orthopaedics.
The society's momentum continued with the second summit in May 2023, held in Naples, Italy, under the stewardship of Dr. Fabio Sciarretta. The event further consolidated RMOS's standing as a leading force in the field, reinforcing its commitment to the promotion of regenerative medicine in orthopaedics.
Today, as RMOS prepares for its third summit to be held in Istanbul, Turkey, under the leadership of Prof. Tahsin Beyzadeoglu, the society stands as a testament to the enduring vision of its founders. The Regenerative Medicine Orthopaedic Society remains committed to its founding principles, harnessing the power of collective effort, scientific rigor, and innovative thinking to drive the integration of regenerative medicine into orthopaedics.